Debra Boxer joined HEP in June of 2019 and immediately knew that she wanted to be a member of the Board because HEP is an incredible organization that values equally what everyone has to offer. This is Deb's philosophy in general so she felt right at home!
Deb has a Master of Social Work degree (MSW), which she received in 1975. Most of her professional life, she has practiced as a psychotherapist and consultant; more recently, she has decided that she MUST be much more visible and active doing consulting and training to business, healthcare, government and the community because our world is so crazy... Being a Social Worker and a person who deeply cares about the world we live in, Deb has taken concrete action to improve healthcare costs, reduce disability claims, and enhance employee morale and productivity.
Deb is also extremely concerned about our environment. Her definition of healthcare includes physical, emotional, mental, spiritual, social and environmental health. Her orientation since Graduate School has been General Systems Theory, which, of course, is a very holistic orientation and approach to living.
In her spare time Deb enjoys Mahjong, yoga, music, exercise and anything related to learning more about spirituality, alternative and indigenous approaches.
Deb eventually plans on opening the Center for Optimal Work, Health and Living. This center will further integrate traditional, alternative and indigenous approaches to health and wellness. In the meantime, Deb plans to continue to bring her work to business, healthcare, government and the community.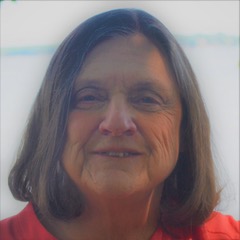 Colleen Hutchinson was born in the Western hills of Maine and has lived in Falmouth for almost 40 years. Colleen started her own bookkeeping business thirty-five years ago. A new HEP member this year, she is excited to be included on the Board as Treasurer and is in awe of all the great talent and services of the members of HEP.
Sarah Stowell is a native Mainer who has lived in Portland for 13 years. She manages the business office in a nursing home and learns something new each and every day. When she heard about Hour Exchange Portland in the summer of 2018, she attended an orientation as soon as she was able and has been actively involved in the organization from that point on. She has since become an orientation leader, minute-taker for the Board, and has now delightedly joined the Board as Secretary.
Outside of work and Hour Exchange Portland, Sarah enjoys the many vegan offerings of Portland restaurants, and sees live music as much as her schedule allows. She loves to travel and hopes to meet members of other timebanks along the way.
Sarah is so pleased to belong to an organization which believes that everyone's time is of equal value, and she would like to bring this belief to places like the nursing home where she works and help facilitate exchanges among the people there. Everyone has something to offer!